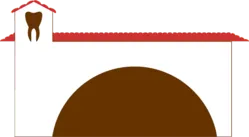 FIRST DENTAL VISIT
Your child's first dental visit should be around age one, or 6 months after the eruption of the fist baby tooth. Your child does not have to be at an age where he can cooperate to be seen by the pediatric dentist. The visit is usually very short and will include an examination to look for decay, evaluate the bite and look for any potential problems in the oral cavity. The visit may also include the first professional fluoride treatment. Oral care will be reviewed and discussion of oral habits, such as thumb sucking, will be discussed. For older children, the visit may also include a dental cleaning and x-rays.
ORAL HABITS
Oral habits that can have a negative impact on the growth and development of a healthy dentition can include (but are not limited to) thumb sucking, pacifier use, teeth grinding and mouth breathing. If your baby has chosen a pacifier over her own thumb, consider yourself lucky. It's best if pacifiers are taken away between 12 and 18 months to avoid permanent dental changes. Unfortunately, thumbs can't be "taken away". Most children have discontinued the habit by age five. For those children ready to quit, parents have a variety of options available to them. The Pediatric Dentist can help you decide what's best for your child. Other issues that include mouth breathing, teeth grinding and excessive lip smacking can be evaluated on a case-by-case basis with your dentist.
DENTAL CARE FOR YOUR BABY
Dental problems can begin early. A big concern is Early Childhood Caries. Once teeth erupt they are already at risk for decay. Some important tips: Early dental visits are important. At-will breast-feeding should be avoided, and children should not fall asleep with a bottle containing anything other than water. Drinking juice from a bottle should be avoided and fruit juice should only be offered in limited amounts in a cup with meals or at snack time. Children should be weaning from the bottle at 12 – 14 months of age. Starting at birth, clean your child's gums with a soft infant brush or a cloth and water. As soon as teeth begin to appear, start brushing twice daily. A minimal amount (a smear across the bristles) of fluoridated kid's toothpaste will help keep enamel strong.
DIET AND DENTAL HEALTH
Children must have a balanced diet for teeth to develop properly and keep gum tissue healthy. A diet that is high in certain kinds of carbohydrates may place your child at extra risk for tooth decay. Big culprits are sticky snacks like dried fruits and fruit gummies, and excessive sugary drinks. Sports drinks and natural fruit juice can also contain a high amount of sugar that can lead to tooth decay. Also, watch the frequency of snacking. Kids that nibble on food through the day with a less regulated snack time will be at greater risk.
TOOTH WHITENING
First, it's important to consult with your child's dentist to determine the cause of tooth discoloration.  Single tooth discoloration could be the result of an underlying problem.  It also may be that a child has mixed dentition (baby teeth and permanent teeth at the same time).  Permanent teeth are naturally darker in shade then baby teeth.  Bleaching at this stage might lead to mismatched shades later on.  While many studies have looked at the side effects of bleaching, most of the subjects have been adults.  Some documented findings include tissue irritation, increased sensitivity and leakage around existing dental fillings.  If your child is asking about bleaching, the American Academy of Pediatric Dentistry recommends that you talk to your dentist first, and never use full bleaching trays (full dental arch bleaching products) with mixed dentition.